Giovanni Ogna e Figli S.r.l
Giovanni Ogna e Figli S.r.l is an Italian specialty pharmaceutical and dental company.
OGNA is one of the leaders in the Italian dental field. It is the first and sole full range dental products manufacturer in the country.
OGNA offers a wide range of high quality dental  anaesthetics and endodontic products.
Three local anaesthetics are complementary to Primex's ADV6209 and RECOFOL®.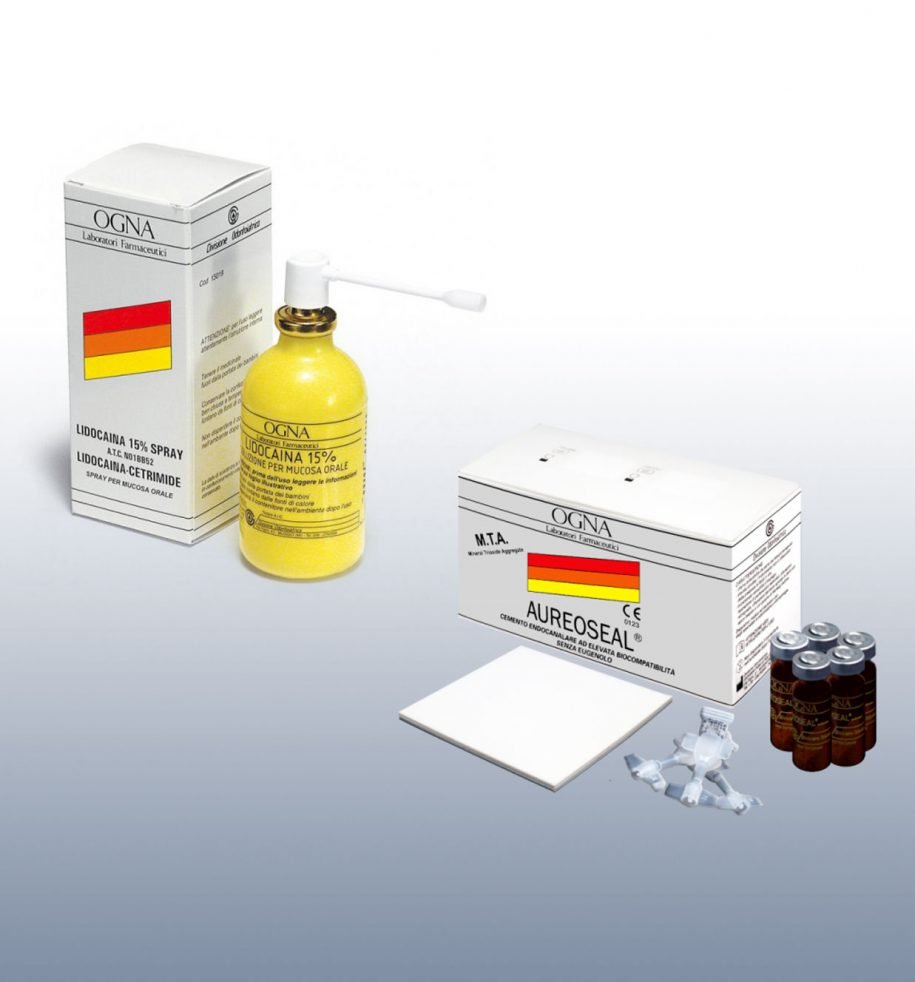 OGNA® main product categories
Anaesthetics
Injectable and superficial anaesthetics such as lidocaine.
Endodontics
Endodontic medical devices focusing on root canal cementation.
Disinfection
Disinfection line of detergents and disinfectants for hands, instruments and surfaces.
Surgery
Surgery line provides solutions for periodontium, mucosae and hemostatic.
Conservative
Dental protection and treatment preservation products.
Hygiene and Prophylaxis
Fluorine gel for topic and application with ionophore and aromatic tablets for oral rinsing.
Prosthetics
Includes solutions for gingival retraction and solutions to apply before imaging.